Virtual Events
Saint James COVID-19 P3 Plan
(POLICY, PROTOCOL, AND PROCEDURES)
Due to COVID-19, Saint James continues to operate under a hybrid model in order to keep members, staff, and visitors safe. Saint James has also pledged to abide by the CDC, The State of New Jersey, and The City of Newark's Guidelines in all operations of our facility.
Under the hybrid model, Saint James will abide under the following policy, protocol, and procedures:
OFFICE HOURS

Tuesdays, Wednesdays, and Thursdays, 9:00 AM – 5:00 PM
WORSHIP
As of 4-16-23, masks are now optional for worship and temperature checks are no longer necessary. If you are immunocompromised and vulnerable, please continue to wear your mask to worship.
BIBLE STUDIES, MINISTRY MEETINGS, OR EVENTS
All bible studies for women, youth, and men are conducted virtually. For more information about ministry meetings, baptisms, weddings, and funerals, please contact the church office (973.622.1344, Ext. 124)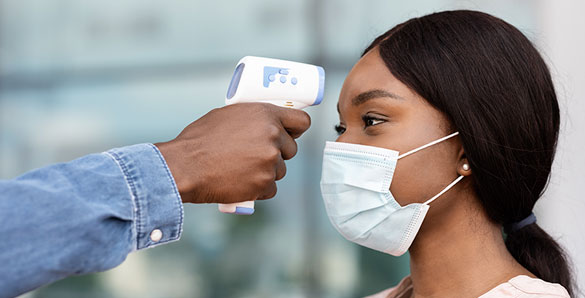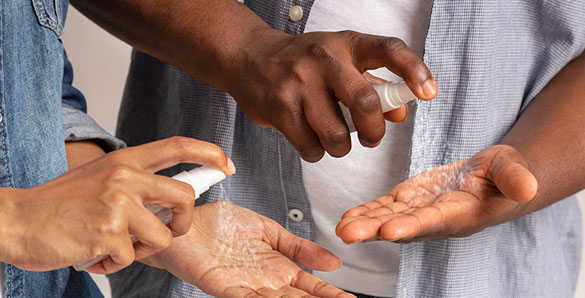 SANITIZING STATIONS
Saint James has installed sanitizing stations at each entrance to its facility.
SANITIZING OF FACILITY
Saint James has purchased an approved sanitizing solution to spray all areas including pews, handrails, doorknobs, and restrooms.
As the CDC, state of New Jersey, and city of Newark update their guidelines, Saint James' P3 Plan will also shift so that our plan is in sync with theirs.
Worship Experience Times:
South Orange Campus at 9:00 AM
Newark Campus at 11:00 AM
Livestream at 11:00 AM
Live Stream Our Worship Experience: