Virtual Events
Saint James COVID-19 P3 Plan
(Policy, Protocol, and Procedures)
Due to COVID-19, Saint James now operates under a hybrid model in order to keep members, staff, and visitors safe. Saint James has also pledged to abide by the CDC Guidelines of social distancing, wearing a mask, and disinfecting our facility.
Under the hybrid model, Saint James will abide under the following policy, protocol, and procedures:
OFFICE HOURS

Tuesday and Thursday, 9:00 AM – 6:00 PM
(normal office hours were Tuesday-Friday 9:00 AM – 6:00 PM)
No In-Person Worship
All worship experiences will be held virtually for the foreseeable future.
No In-Person Bible Studies, Ministry Meetings or Events
All bible studies for women, youth, and men will be held virtually as well as all ministry meetings. This also includes funerals.
Masks are Required
Every staff member and visitor visiting Saint James must wear a mask or they will not be allowed in the facility. Masks will be provided by Saint James in emergency situations only.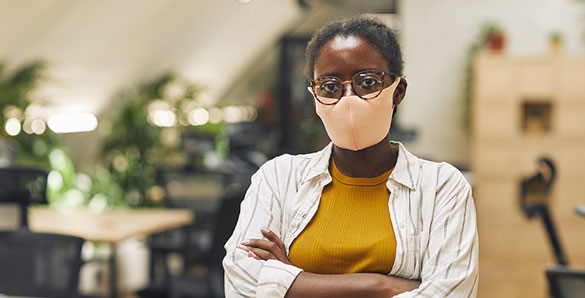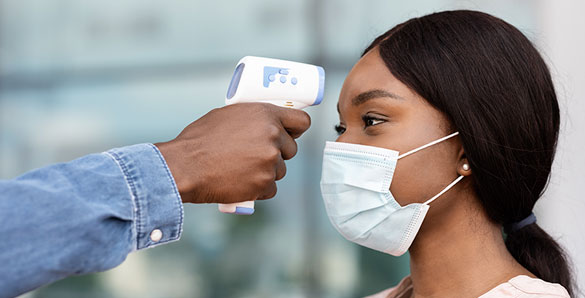 Temperature Check
Saint James will check the temperature of every staff member and visitor entering our facility. If you are experiencing any of the symptoms related to COVID-19, Saint James humbly requests that you refrain from entering the facility.
Sanitizing Stations
Saint James has installed sanitizing stations at each entrance to its facility.
Sanitizing of Facility
Saint James has purchased gallons of approved sanitizing solution to spray all areas including pews, handrails, doorknobs, and restrooms.
Contact Tracing
In the event a staff member or visitor contracts COVID-19, Saint James will engage in contact tracing to ensure that all affected parties are notified and quarantined for the appropriate 14 days.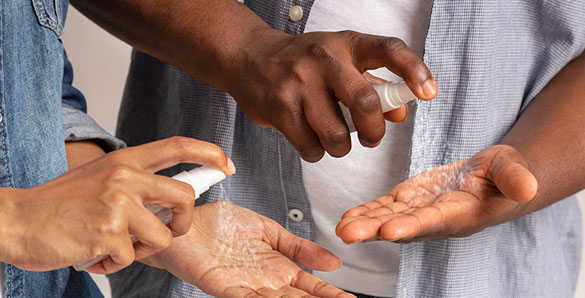 As the CDC, state of New Jersey, and city of Newark update their guidelines, Saint James' P3 Plan will also shift so that our plan is in sync with theirs.
New Worship Experience Time
Sunday at 9am
Official Start of stream begins @ 8:45 am
Musical Selection @ 8:55 am
Worship Experience begins at 9:00 am (advertised time)
Stream Ends @10:10 am
Live Stream Our Worship Experience: